Imperial Plaza
In the heart of Richmond, Imperial Plaza was Daniel's first initiative in senior living in 1964.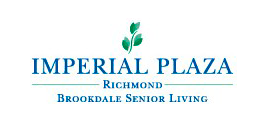 Imperial Plaza has a long Daniel history.
In 1964, the Daniel Construction Company was the contractor for the behemoth 903-unit senior living community of Imperial Plaza in the heart of Richmond, Virginia.   When the developer went bankrupt, Daniel found itself entering two new chapters of its company history.  First was the advent of Daniel Corporation, a new subsidiary which was formed to take over Imperial Plaza, was the successor developer.  The second chapter was Daniel's first initiative with a senior living property. The Company continually owned its flagship senior living community until 2022, when Daniel Communities orchestrated transition of Imperial Plaza to institutional ownership.
Attributes
$100 million investment from the Retirement Systems of Alabama (RSA)
8,200 yard Robert Trent Jones Golf Trail
Host to a PGA Tour senior event from 2006-2010
AAA Four-Star rating
Accolades
Named Best Community in America 2010 by National Association of Home Builders
Named Deals of the Decade 2011 by Birmingham Business Journal
Named Development of the Year 2005 by NAIOP Alabama chapter
Named Deal of the Year 2005 by Birmingham Business Journal
Named Best Sales Pavilion in the United States by National Association of Home Builders 2005
Swept First Place in all categories of Marketing and Merchandise Excellence (MAME) Awards on the Birmingham Spring Home Tour 2007
Silver Award Winner for Best On the Boards Single Family Detached Home – The Nationals 2009, 2008, & 2007