Greystone Golf & Country Club
The foundation for our iconic community development program.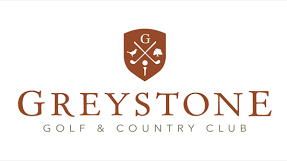 Beginning in 1991, this legendary 4,000-acre master-planned golf community was crafted from the foothills of the Appalachian Mountains upon land owned by the Daniel family for generations. The Founder's Course, designed by Bob Cupp and Hubert Green, became the hallmark amenity for the community.  For 14 years the PGA TOUR called Greystone home hosting the renowned Bruno's Memorial Classic Champions Tour (formerly the Senior PGA).  After a brief respite at Daniel's sister community Ross Bridge, the tournament returned to Greystone as the Region's Tradition where it will be played through 2023.  To date the tournament has raised more than $14 million dollars for Alabama charities.
The successful development of Founders spawned development of a second golf community within Greystone known as the Legacy in 2001.  Built around the heralded Rees Jones designed course, the successful sellout of Legacy brought Greystone to over 3,000 families and perennial recognition among the top private clubs in the country.   After nineteen years of managing every aspect of the community and its championship clubs, Daniel successfully turned over Greystone to its members in 2009.
Attributes
4,000-acre master-planned golf community
Bob Cupp and Hubert Green championship golf course
Host of the Region's Tradition, one of five PGA Tour Champions majors
Home to more than 3,000 families
Recognized as a top private club in the country
Accolades
Ranked in Top 100 Residential Golf Courses by GolfWeek
Consistently ranked among America's Top 100 Golf Communities by TRAVEL + LEISURE GOLF
Home of the PGA Champions Tour event 2001-2015 and again 2016-2017