Renaissance Ross Bridge Resort & Spa
Daniel's vision for the next great American resort town has revitalized an entire region of central Alabama.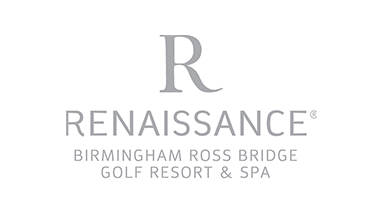 The 11,000-acre community in nestled along more than 374 miles of Lake Oconee shoreline, and is home to the Ritz-Carlton Reynolds resort, six championship golf courses, seven club campuses, four marinas, and over 3800 resident families.  Daniel Communities orchestrated the acquisition of Reynolds for MetLife in 2012 and manages every aspect of the resort and community through the 550 associates of the Daniel Reynolds Management team.  With 6,000 acres and several decades of future development opportunity ahead, Reynolds is well positioned to create long-term sustainable value for MetLife, as well as our residents and guests.
Attributes
$100 million investment from the Retirement Systems of Alabama (RSA)
8,200 yard Robert Trent Jones Golf Trail
Host to a PGA Tour senior event from 2006-2010
AAA Four-Star rating
Accolades
Named Best Community in America 2010 by National Association of Home Builders
Named Deals of the Decade 2011 by Birmingham Business Journal
Named Development of the Year 2005 by NAIOP Alabama chapter
Named Deal of the Year 2005 by Birmingham Business Journal
Named Best Sales Pavilion in the United States by National Association of Home Builders 2005
Swept First Place in all categories of Marketing and Merchandise Excellence (MAME) Awards on the Birmingham Spring Home Tour 2007
Silver Award Winner for Best On the Boards Single Family Detached Home – The Nationals 2009, 2008, & 2007